Podcast: Play in new window | Download (56.2MB) | Embed
Subscribe: Apple Podcasts |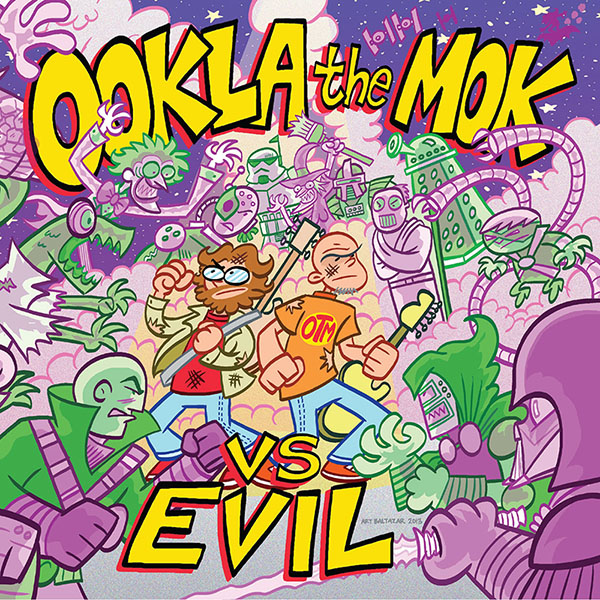 TOPIC: Â This is the second (of two) in our series of interviews from the floor of ConGlomeration 2014 in Lousiville, KY.
In the first segment, we discuss cubesats, kevlar solar sails, 3D printing and more with Dr. Les Johnson! Dr. Johnson is an author and an honest to goodness NASA rocket scientist, so we have a fabulous and in-depth hard science talk about the future of space exploration.  You'll want to check out his books, both the ones already out and those now available for preorder:
Immediately following that, we're graced with Adam English and Rand Bellavia from the band "The Surfing Colonel from Apocalypse Now" … no, wait, that's not right … it's "Ookla the Mok!" And make sure you spell that with a "K" unless you're really, really into reggae.
Seriously though, this is a fabulous interview covering the gamut from filk to tech-pop rock, what it means that "real" music can now be made without ever touching an instrument, and how you too can use Melodyne to sound just like Jon Bonham – without 2 liters of vodka in you! Plus, we discover that Rand truly is a polymath with a prodigious memory that may, just may (shhh, don't tell him), outstrip our very own Jay Garmon's!
Here are some useful links for getting even more Mok in your ears:
Ookla the Mok Homepage – All Ookla, all the time, your best bet for getting CD's, finding tour dates, and more.
CD Baby Discography – Get all the Ookla you can handle (and then some?) here for sale on CD Baby!
Podcast only songs of the week are from Ookla the Mok vs. Evil and include "Mwahaha" and "Doctor Octopus (feat. Venom)." Enjoy!
[ad code=5 align=center]